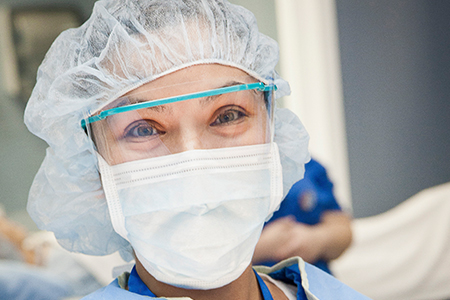 Accelerated Alternate Delivery Program in Surgical Technology
Become a vital part of the operating room team
Student Success Stories
"Thanks to North-West College, I've had the opportunity to acquire skills that I needed to be successful! Thanks North-West!"
Gabrielle Maria Romero
"Tell us your story!
How did your experience at North-West College help you? Did our career services team help you find a job after you graduated? Have you been promoted to a new position?
If you have a story you would like to share, we would love to hear it! "
North-West Family
"I developed great self-esteem working with the staff and instructors of North-West College. They helped me so much I was able to move back to my home state and was employed by the first employer I submitted my application with. Thank you so much for the learning experience that I received from your school!"
Diantha Polley, Medical Assistant
"I came to North West College Riverside campus not knowing what I wanted to do in life. I learned to have compassion and understand the patients. I have a job now as a medical assistant and all I could say is I'm very grateful that I attended this college."
Elizabeth V. Ruiz, Medical Assistant
Accelerated Alternate Delivery Program in Surgical Technology Course Material
The curriculum for the Accelerated Alternate Delivery Program in Surgical Technology reflects the latest developments in biomedical science.
Students will be instructed in all phases of Surgical Technology in the cognitive (knowledge), psychomotor (skills), and affective (behavior) learning domains. Upon completing the specified requirements, the student is eligible to be granted a diploma of completion from Glendale Career College and apply to take the Certified Surgical Technologist (CST®) Exam offered by the National Board of Surgical Technology and Surgical Assisting (NBSTSA).
For more information about this program, please visit the Glendale Career College website
Get started now!
Learn more about North-West College and our programs.