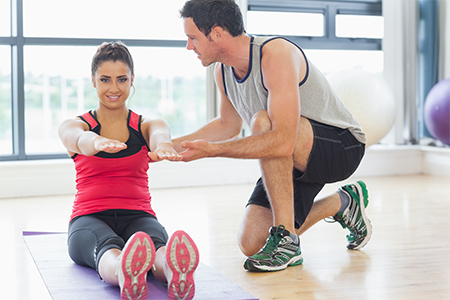 Professional Fitness Trainer
Encouraging others to lead healthy lives
This program is available through Glendale Career College.
Professional Fitness Trainers lead, instruct, and motivate individuals or groups in exercise activities, including cardiovascular exercises (exercises for the heart and blood circulation), strength training, and stretching, working with people of all ages and skill levels. In addition Professional Fitness Trainers track the progress of individuals or groups and provide tips on nutrition and other keys to healthy living.
Learn how you can train to become a Professional Fitness Trainer and start working in health clubs, fitness centers, and small exercise studios.