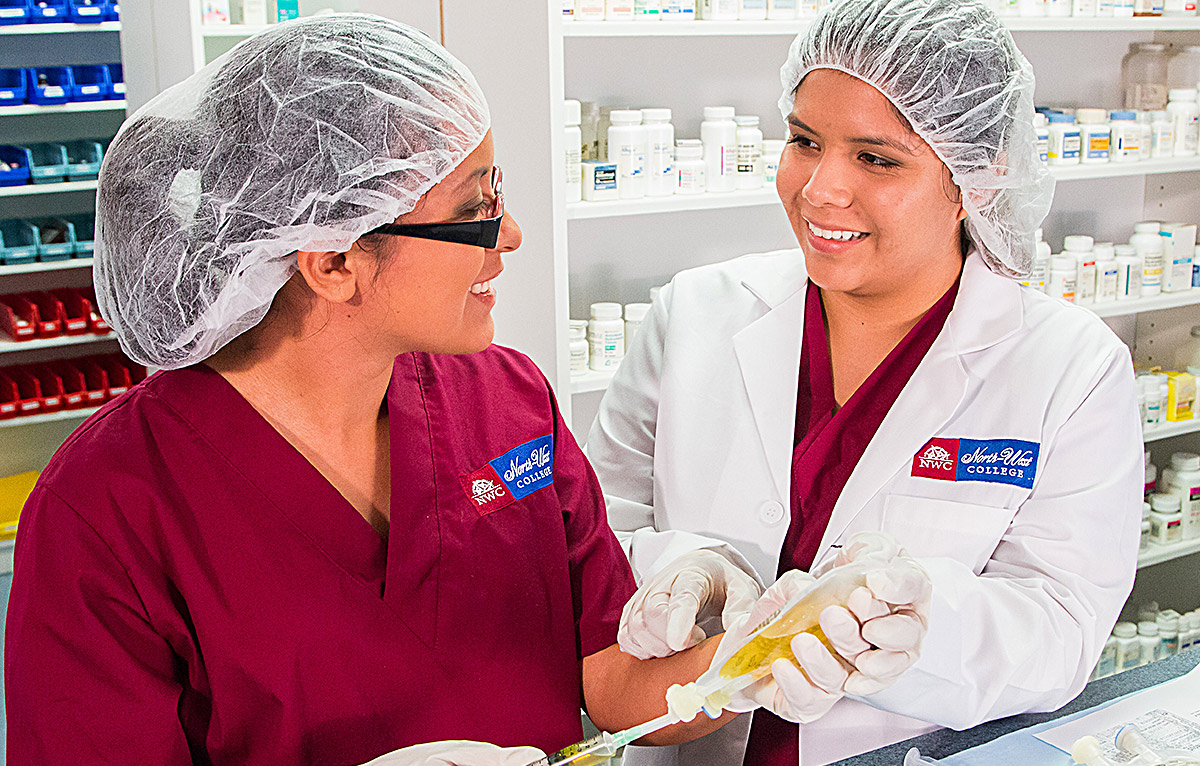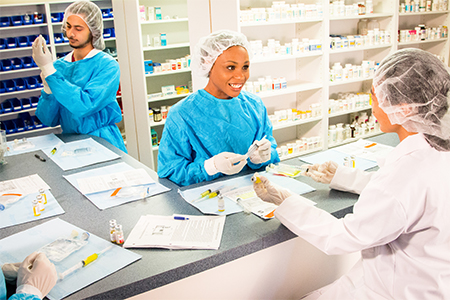 Below, you'll find a list of commonly asked questions about the Pharmacy Technician Program at North-West College:
Student Success Stories
"I developed great self-esteem working with the staff and instructors of North-West College. They helped me so much I was able to move back to my home state and was employed by the first employer I submitted my application with. Thank you so much for the learning experience that I received from your school!"
Diantha Polley, Medical Assistant
"Thanks to North-West College, I've had the opportunity to acquire skills that I needed to be successful! Thanks North-West!"
Gabrielle Maria Romero
"I came to North West College Riverside campus not knowing what I wanted to do in life. I learned to have compassion and understand the patients. I have a job now as a medical assistant and all I could say is I'm very grateful that I attended this college."
Elizabeth V. Ruiz, Medical Assistant
"Tell us your story!
How did your experience at North-West College help you? Did our career services team help you find a job after you graduated? Have you been promoted to a new position?
If you have a story you would like to share, we would love to hear it! "
North-West Family
What is the difference between a Pharmacy Technician and a Pharmacist?
While Pharmacy Technicians and Pharmacists work closely together, their job responsibilities and level of training vary widely. Most Pharmacy Technicians attend a short-term training program and earn their certification. Pharmacists, on the other hand, must hold a doctoral degree in pharmacology (a six-year degree), complete a one-year internship under a licensed Pharmacist, and pass the NAPLEX. And, while Pharmacy Technicians may accept prescriptions from patients and even fill them, they cannot dispense any medication without the Pharmacist first reviewing it. In addition, Pharmacy Technicians may not offer medical advice to patients; instead they must refer patients to the Pharmacist with their medication questions.
Get started now!
Learn more about North-West College and our programs.